Welcome to Morris Family Dentistry: Your Ultimate Destination for Dental Veneers!
Have you ever caught yourself admiring someone's perfect smile? That pearly white, symmetrical, and radiant appearance? Well, we've got great news for you – achieving that dream smile is now easier than ever with dental veneers! At Morris Family Dentistry, we understand the importance of a beautiful and confident smile, and we're here to help you transform yours with our top-notch dental veneer services.
The Growing Popularity of Dental Veneers
Dental veneers have been growing in popularity and for good reason. They're a versatile solution to various dental issues, including discolored teeth, gaps, chips, and misshapen or uneven teeth. With dental veneers, you can have the smile you've always wanted without the need for extensive orthodontic treatment. No wonder more and more people are opting for this quick and effective solution to transform their smiles!
The Durability and Stain Resistance of Porcelain Veneers
Porcelain veneers are the ultimate choice when it comes to dental veneers. Not only do they have a natural appearance, but they're also incredibly durable and stain-resistant. Unlike your natural teeth, porcelain veneers aren't porous, which means they're less likely to stain from coffee, tea, or red wine. Additionally, their durability ensures that they can withstand the wear and tear of daily life, giving you a lasting smile transformation.
The Process of Getting Veneers
The journey to your new smile begins with a consultation at Morris Family Dentistry. During your initial visit, we'll discuss your expectations and help you decide if dental veneers are the right choice for you. Once you're ready to move forward, the process typically involves the following steps:
Tooth preparation: We'll gently remove a thin layer of enamel from the surface of your teeth to make room for the veneers. This ensures a seamless fit and natural look.
Impressions: We'll take impressions of your teeth, which will be sent to our trusted dental lab to create your custom veneers.
Temporary veneers: In the meantime, you'll be fitted with temporary veneers to protect your teeth and give you an idea of what your new smile will look like.
Fitting: Once your custom veneers are ready, we'll carefully bond them to your teeth using a strong dental adhesive. We'll make any necessary adjustments to ensure the perfect fit and appearance.
Follow-up: We'll schedule a follow-up appointment to make sure you're happy with your new smile and to address any concerns you may have.
Caring for Your Dental Veneers
While dental veneers are a low-maintenance solution, they do require proper care to ensure their longevity. Fortunately, caring for your veneers is similar to caring for your natural teeth. Simply follow these tips:
Brush your teeth twice a day using a soft-bristled toothbrush and non-abrasive toothpaste.
Floss daily to maintain gum health and prevent plaque buildup.
Avoid biting or chewing on hard objects, such as ice or pens, to prevent chipping or cracking your veneers.
Schedule regular dental check-ups and cleanings to maintain your overall oral health.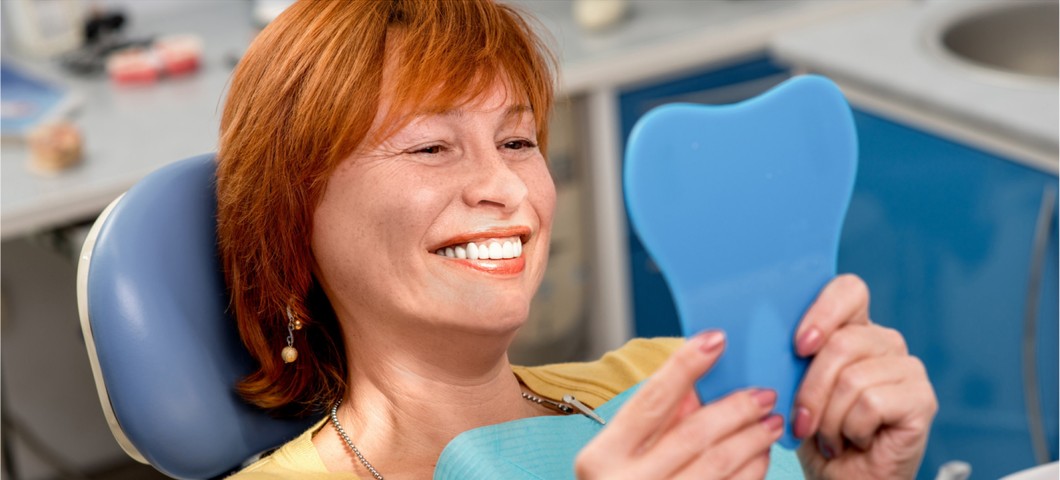 How Long Can You Expect Your Veneers to Last?
With proper care, your porcelain veneers can last 10 to 15 years, or even longer! However, it's important to remember that veneers are not a permanent solution, and they may eventually need to be replaced. At Morris Family Dentistry, we'll help you maintain your beautiful smile with routine check-ups and provide expert guidance on how to prolong the life of your dental veneers.
Choose Morris Family Dentistry for Your Veneers and Other Dentistry Needs
At Morris Family Dentistry, we're dedicated to providing exceptional dental care and helping you achieve the smile of your dreams. Our experienced and compassionate team will guide you through every step of the veneer process, ensuring a comfortable and stress-free experience.
In addition to our top-quality dental veneer services, we offer a comprehensive range of dental treatments, including wisdom tooth removal, general and preventive care, restorative dentistry, cosmetic dentistry, and more. Whether you need a routine cleaning or a more complex procedure, you can trust our expertise and commitment to patient satisfaction.
Don't wait any longer to get the smile you've always wanted! Contact Morris Family Dentistry today to schedule your consultation and discover how dental veneers can transform your smile and boost your confidence. We look forward to meeting you and becoming your trusted partner in achieving and maintaining excellent oral health.
Call us now
For Veneers service, call us today for an appointment!
Call us at (303) 795 1443